AmpliFire is a portable, battery-powered, isothermal fluorometer that performs amplification and detection in as little as 10 minutes when paired with AmplifyRP XRT and XRT+ chemistry. Featuring an intuitive touch screen interface, integrated analysis software, and barcode scanning for protocol setup, the AmpliFire offers the ultimate ease of use!
Key Features
Easy portability enabled by small size and rechargeable battery that lasts up to six hours
Up to eight samples per run
Easy to use, full-color, touch screen interface
Ten second scan time across three fluorescence channels
Supports multiple isothermal chemistries
---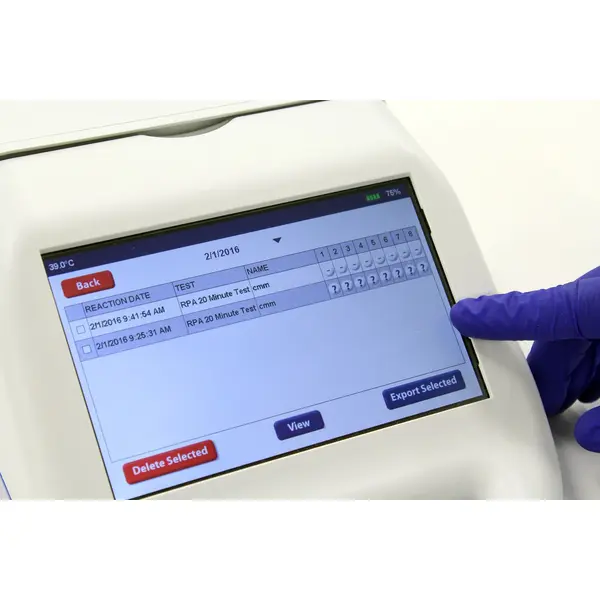 Benefits
Use in lab or field settings
Crude sample preparation
Rapid sample to answer functionality
Light weight and small footprint
Intuitive software workflow
Software and Data Analysis
Integrated barcode scanner automatically loads protocols
Amplification curves displayed in real time
Positive, negative, and indeterminate calls made automatically
Supports multiple calling algorithms
Detailed data export available in CSV format
---
Please check the YouTube videos below to learn more on AmpliFire® Isothermal Fluorometer operating procedure.
Click here to learn more about AmpliFire® Isothermal Fluorometer.
Kindly check all the available diagnostic procedures for plant pathogen detection.